For our Smart Infrastructure Electrical Products Business Unit, we are looking for a Part Time Working Student (Manufacturing Engineer) who will be working in Supporting Documentation function.
What part will you play?
- Supporting documentation and digitalization issues
What you need to make real what matters.
- 3rd or 4th year undergraduate student or master student in faculty of Electrical/Industrial Communication/Industrial Automation/
-Mechatronics / Mechanical Engineering
-Able to work min 3 days/week in Gebze
-Good command of written and spoken English. German is an asset
-Strong coordination and communication skills
-Result orientation with strong analytical thinking
-Open minded and highly collaborative
-Quick-learner, creative and persistent
-Knowledge of MS Office (especially Excel and Power point)
-Interested in RPA (Robotic process automation) / programming knowledge is an asset
- Knowledge of Industrial Communications
- Knowledge of PLC programming (or knowledge of any programming language)
- Basic knowledge of image processing
- Basic knowledge of multi-axis robot programming
- Experience with 3D design programs (preferably Solidworks)
- Able to create electrical circuit diagram and preferably use E-plan
- Able to create a pneumatic circuit diagram and have basic knowledge of Pneumatics
- Knowing basic statistics and preferably using Minitab
"At Siemens we are always challenging ourselves to build a better future. We need the most innovative and diverse Digital Minds to develop tomorrow's reality. Find out more about the Digital world of Siemens here: www.siemens.com/careers/digitalminds"
As Siemens we believe physical barriers are not related to potential. Only the potential matters to us. Therefore, we look forward to receive applications of candidates with physical barriers and chronic illnesses. We support healthy relationships between candidates with barriers and their colleagues because we believe we can create differences together.
Siemens is dedicated to quality, equality, and valuating diversity and we welcome applications that reflect the diversity of the communities within which we work.
We are looking forward to receiving your online application. Please ensure you complete all areas of the application form to the best of you ability as we will use the data to review your suitability to the role.
Please find more information from our web site:
https://new.siemens.com/tr/tr.html

Contact
If you need more information please don't hesitate to contact us.
+90 216 459 20 00
https://new.siemens.com/tr/tr/genel/iletisim.html

insanorganizasyon.tr@siemens.com
www.instagram.com/siemensturkiye
https://m.youtube.com/user/Siemens
http://www.twitter.com/siemensturkiye
http://www.facebook.com/siemensturkiye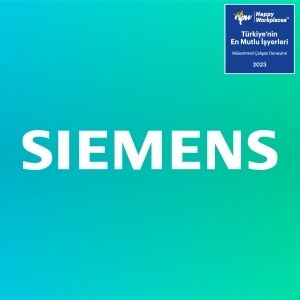 Organization: Smart Infrastructure
Company: Siemens Sanayi ve Ticaret Anonim Sirketi
Experience Level: Student (Not Yet Graduated)
Full / Part time: Part-time