We are looking for RPA Developers to be located in a hybrid envirionment (office and/or remotely, Istanbul or any other city in Turkey) who will digitalize business processes, using various technologies including RPA for local & global projects.
Design, develop & test Robotics Process Automation (RPA) solutions using RPA tools (Blueprism, UiPath, Power Automate etc.) as well as integrating any other solutions (OCR, macros, forms, NLP, machine learning, Mendix etc) whenever necessary
Support process consultants, process owners & architects in Turkey and in Global centers for optimizing the processes
Create & maintain technical design documentations
Participate in problem identification/error resolution process after project goes live
Search & develop new solutions even not directly related to own role
What you need to make real what matters.
Bachelor's Degree in Engineering, Informatics or any related area
Very good command of English, written and spoken
Experience with RPA Development
Certification in BluePrism, UIPath, Power Automate or Mendix is a plus
VBA Macro, Python, C#, HTML & SQL knowledge is a plus
Understanding of process design documents, workflow diagrams & technical design documents on automation space
Flexible thinking besides analytical thinking
Strong communication skills, taking initiative whenever needed, transparency and ownership
Ability and passion to work collaboratively with local & international project members
What else do I need to know?
· No restriction for travelling abroad.
What we offer
Speak up Culture
Respectful Workplace
Being part of a global work environment
Remote working and remote living flexibility
Attractive remuneration package
Excellent recognition tools providing spot awards
Learning & Development opportunities for both personal and professional growth
Leave days for parents and a variety of flexible working models that allow time off for yourself and your family
Creche allowance for mothers
Share matching programs to become a shareholder of Siemens AG
Find more benefits here
Individual benefits are adapted to meet local legal regulations, the requirements of different job profiles, locations, and individual preferences.
"At Siemens we are always challenging ourselves to build a better future. We need the most innovative and diverse Digital Minds to develop tomorrow's reality. Find out more about the Digital world of Siemens here: www.siemens.com/careers/digitalminds"
As Siemens we believe physical barriers are not related to potential. Only the potential matters to us. Therefore, we look forward to receive applications of candidates with physical barriers and chronic illnesses. We support healthy relationships between candidates with barriers and their colleagues because we believe we can create differences together.
Siemens is dedicated to quality, equality, and valuating diversity and we welcome applications that reflect the diversity of the communities within which we work.
We are looking forward to receiving your online application. Please ensure you complete all areas of the application form to the best of you ability as we will use the data to review your suitability to the role.
Please find more information from our web site:
https://new.siemens.com/tr/tr.html

Contact
If you need more information please don't hesitate to contact us.
+90 216 459 20 00
https://new.siemens.com/tr/tr/genel/iletisim.html

insanorganizasyon.tr@siemens.com
www.instagram.com/siemensturkiye
https://m.youtube.com/user/Siemens
http://www.twitter.com/siemensturkiye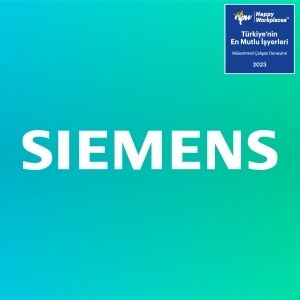 Organization: Global Business Services
Company: Siemens Sanayi ve Ticaret Anonim Sirketi
Experience Level: Experienced Professional
Full / Part time: Full-time