• Endüstri meslek lisesi, teknik lise ve/veya meslek yüksekokullarının ilgili bölümlerinden mezun
• Heindenhain Siemens kontrol ünitelerini kullanabilen ve ayar yapabilen
• 3 eksen işleme merkezlerinde en az 3 yıl tecrübe sahibi
• Teknik resim okuma / anlama konusunda bilgi sahibi (kumpas, mikrometre, mihengir)
• Tezgah takım ve takımlandırma konusunda bilgi sahibi
• Parça bağlama, sıfırlama, takım ölçme, takım sıfırlama konusunda bilgi sahibi
• Motivasyonlu, kendini geliştirmeyi vizyon edinmiş, öğrenmeye istekli, ekip çalışmasına yatkın
• Vardiyalı ve mesaili çalışabilecek
• Tezgahın günlük bakımı ve temizliğini yapabilen
• İstanbul Anadolu yakası veya Gebze'de ikamet eden
• Erkek adaylar için askerlik görevini tamamlamış
As Siemens, we believe physical barriers are not related to potential. Only the potential matters to us. Therefore, we look forward to receive applications of candidates with physical barriers and chronic illnesses. We support healthy relationships between candidates with barriers and their colleagues because we believe we can create differences together.
Siemens is dedicated to quality, equality, and valuating diversity, and we welcome applications that reflect the diversity of the communities within which we work.
We are looking forward to receiving your online application. Please ensure you complete all areas of the application form to the best of you ability as we will use the data to review your suitability to the role.
Please find more information from our web site:
https://new.siemens.com/tr/tr.html
Contact
If you need more information please don't hesitate to contact us.
+90 216 459 20 00
https://new.siemens.com/tr/tr/genel/iletisim.html
insanorganizasyon.tr@siemens.com
www.instagram.com/siemensturkiye
https://m.youtube.com/user/Siemens
http://www.twitter.com/siemensturkiye
http://www.facebook.com/siemensturkiye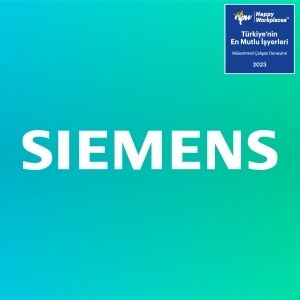 Organization: Smart Infrastructure
Company: Siemens Sanayi ve Ticaret Anonim Sirketi
Experience Level: not defined
Full / Part time: Full-time